Perfect way to start this entry!
I grew up with things always changing. I don't mean big things, but I'd say every month or so the living room would be changed around, or my parent's bedroom furniture, or what was in the kitchen cabinets. I've also moved about every 1 - 2 years since I was 18 from dorm to dorm to apartment to house. So fortunately or unfortunately I like change. I like to spice things up! and 1 easy thing to spice up is my HAIR! I've gone from really long to really short to really blonde to red to dark brown. I don't know if my DH is as on board with all of these wild hairdos, but he deals with it.
So this is the hair I've been dealing with lately:
For the record, I only get my hair done MAYBE once a year? I'm not a huge hair girl. I put it in a ponytail most of the time. I have a 1 year old, so that is my current excuse...anyway, I still like to look pretty though and that hair just was NOT cutting it. So I go to my only wonderful perfect hairdresser in Annapolis, Nicole. It's an extra bonus that she's a good friend, but she's a miracle worker.
Hudson & Fouquet
is her place of work and it's the best! So anyway, I go to Nicole and I say, this is what I want: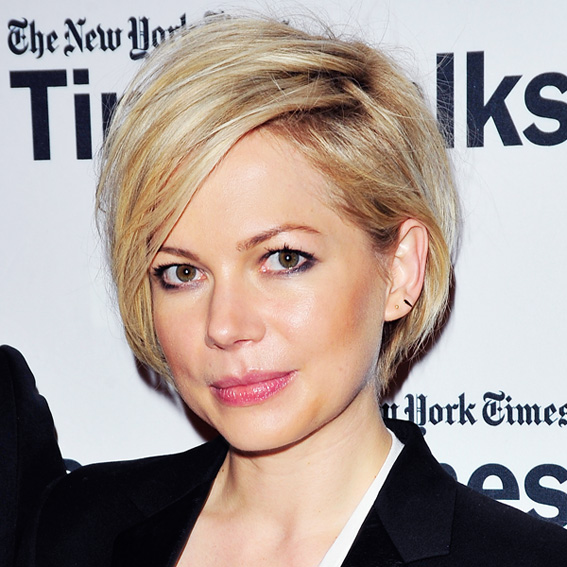 I'd take the face too, but we can only ask for so much! Best thing about Nicole is, I say this is what I want and do what you will. I don't give her too much direction and everytime she asks me a question I say "do what you think is best". She may hate that, but i feel I should leave the big decisions to the professionals. So this is what I got!
Did she not do the perfect job! I LOVE IT! My only gripe is I'll never get it to look as good as she did with the whole blow out round brush thing, but I'll work on it. I guess first step is buying myself a respectable round brush?
You also get a snapshot of baby belly Week #13. :) I just got some really really cute spring shirts from Kohls.
Anyway, moral of the story is I love my new hair and I should be good with change for at least a month :)
Until next time............